How to Hire a Winning Team (and Get it Right the First Time)
If you're like most mortgage professionals, you wear a lot of hats. You're the CEO, the marketing director, and the salesperson, to name just a few roles. And while it's great to be a jack-of-all-trades, it won't be sustainable in the long-term for true professional growth.
To grow your business and achieve your goals, you will likely need a team of people to help you. But how do you go about hiring a winning team? And more importantly, how do you make sure you're hiring the right people from the start?
Developing a high-quality team can take some time and patience. Throughout my career as a $200M producer, I built and re-structured many teams. Here are my top tips to hire a winning team and get it right the FIRST time.
The Importance of Team Building and Hiring the Right Person
Curating a winning team is essential to scaling any business.  Investing in team building is crucial for meeting and setting new goals and reaching higher levels of success. By taking the time to build a strong team, you will reap the rewards in terms of productivity, creativity, and growth.
When looking to hire the right person and build your team, it's important to remember WHY you need to build a team in the first place.
1. Energy Management
Firstly, hiring individuals with a complementary skillset allows you to focus on what you're best at. With the right team in place, you can more effectively use your own strengths and resources. This includes both your time and energy.
When you are trying to do everything yourself, you are more likely to become bogged down and overwhelmed. This can lead to costly mistakes and delays. However, when you delegate tasks to a team of people who are each responsible for and a master of a specific area, you can more efficiently use your time and energy where it will be best spent. 
Hiring people to take over your weakest areas of the business allows you to focus on the most important aspects of your goals, and it increases the chances of achieving success.
2. Improve Client and Partner Satisfaction
When it's just you or a small team trying to focus on all aspects of your business including growing your production and improving relationships, often we may reach burnout or one of those aspects will slip and not be as strong as they should.
Hiring another team member balances the workload and allows you and your team to re-focus on relationship building, which is critical to client satisfaction and overall business growth.
Either you or your new hire can be more heavily focused on providing exceptional service and care to your clients and referral partners. It allows you to focus better on the details of your business relationships, and in turn improve your reputation.
3. Growth
Finally, by taking on additional help, you will be able to grow your business quicker and more effectively. A strong team will allow you to handle more clients and take on bigger projects.
Hiring people from different backgrounds brings a new perspective to the table, helping the business to stay agile and adaptable. In today's competitive marketplace, a company cannot afford to go it alone – building a strong team is essential for long-term success.
What to Look for When Hiring a New Team Member
With the right team in place, you can accomplish anything. However, building the right team is not always easy. It takes time and effort to find the right mix of people with the right skillsets and personalities.
A well-functioning team will be able to communicate effectively, manage workloads efficiently, and balance each other's strengths and weaknesses. Furthermore, a strong team will be able to introduce new ideas and perspectives, resulting in growth for the company.
To hire a winning team, you must find someone who fulfills three basic areas for your business.
1. Strengths and Skillset
When hiring a new employee, it's important to look for strengths and skills that compliment you and (if you have one already) your team. If you know you need to hire, but aren't sure where to start, take some time to assess what your business needs to improve in before beginning the hiring process. Consider:
What are my three greatest strengths that I want to focus more energy on?
What are the three tasks or areas of my business I struggle with or dislike the most?
What simple tasks and areas of my business can I delegate the easiest?
What areas of my business lead to the greatest growth?
Once you have a good idea of the kind of person you are looking for, you can start to create a hiring plan and craft a compelling ad.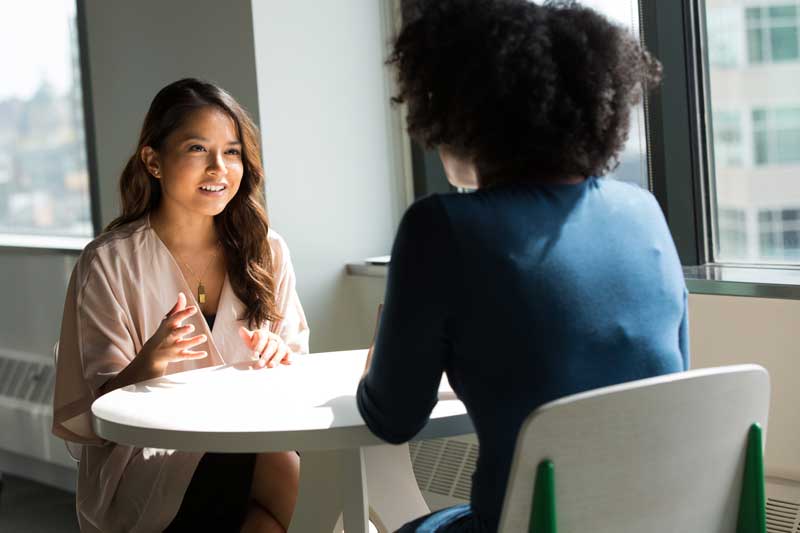 2. Exceptional Client Service
Regardless of what position you are hiring for, one of the most important traits that an employee can possess is exceptional client service skills. The person you hire is a direct reflection on you, your business, and your values. It's essential that they treat your clients the way YOU would treat your clients.
A person with excellent client service skills can make a positive impression on existing and potential clients, which can lead to repeat business. They are also able to handle difficult situations in a professional manner, diffusing difficult situations and protecting the image of your business.
Whoever you decide to hire, you should consider if they will be making a positive impact with compassion that results in extraordinary service. It's the basis of creating lasting relationships and creating a successful mortgage business.
3. Willingness to Be a Team Player
No matter the current size of your business, teamwork is essential to growth and success. When hiring a new employee, it's important to consider their ability to work well in a team setting.
Even if an employee is highly skilled in their individual role, if they're not willing to work collaboratively with others, it can be detrimental to the overall progress of the company. Hiring the right person with a team-first mindset can help to improve morale and increase efficiency.
Whether this is your first hire, or you are in the process of building a bigger team, when everyone can work well together towards a common goal, it's easier to achieve success. For this reason, it's essential to ensure that the person you hire is willing to work well with others and take constructive direction from leaders.
Tips for Hiring the Right Person for Your Mortgage Business
Hiring and building a winning team takes patience, preparation, and clarity. Training a new hire can be time consuming, so it's important that you hire the RIGHT person the FIRST time around. Below are a few tips for how to hire a winning team.
1. Create a Clear, Compelling Job Ad
First, what are the qualifications that are necessary for the position? Be sure to clearly define the skills and experience that you are looking for.
Next, highlight your company culture. It's important to find someone with your values and who will fit in well with the existing team.
Finally, what are the goals of the company? Make sure that potential hires are aligned with your company's mission and vision.
Be patient in the hiring process, it may take some time to find the right candidate, that's normal. If you aren't seeing the talent you are hoping for, take a step back and refine your ask. Make sure it's clear, reasonable, and reflects your needs.
2. Refine Your Interview Questions
Interviewing candidates effectively requires insight, creativity, and strategy. You are trying to learn more about who they are as an employee, what values and goals matter to them, and what kind of unique talent and insight they will provide.
Here are a few sample interview questions:
What did you most enjoy about your last position?
What do you consider to be an area that you need to improve on?
If you had the option to meet with a client in person over the phone, which would you pick and why?
Remember that the interview process is also a chance for the candidate to ask questions and learn more about your expectations and the company. Make sure you are clear on what you are looking for and what value you can bring THEM as well.
3. Strengthen the Hiring Process
There is much more to hiring than placing an ad and interviewing a few candidates. To find a truly exceptional hire, you will need to go a few steps further.
Have at least 2 people interview the candidate to get a second perspective.
Have the candidate submit 3 viable business references for your review.
Give the candidate a DiSC profile test – a behavioral self-assessment tool designed to predict job performance.
Clearly map out roles and responsibilities for the candidate in writing.
It may feel like a lot of work upfront to hire a new team member, but the extra effort will go a long way in finding a quality individual who will help you grow and reach long-term success.
Managing Your Mortgage Team
After hiring and training your new team member, it's important to take steps to continuously nurture your team and cultivate a cohesive environment. This includes building strong relationships with team members, improving your leadership skills, and delegating effectively. In no time you will create a productive team that will help your business reach new levels of success.
It's especially crucial to improve your leadership skills to manage your team most effectively. Take the time to learn about different leadership styles and find the one that best suits your management style. Be clear and concise when communicating with your team and provide regular feedback. Remember that as the leader, you set the tone for the entire team, so it's important to be positive and motivated.
________________________
Now that you understand the importance of hiring the right person, it's time to get started on your search. By following our tips for hiring the right mortgage professional and next team member, you can feel confident in your decision and put your business on the path to success and exponential growth.
Are you ready to find your perfect team member and curate a team with ease and efficiency?
One of my strengths as a mortgage coach is guiding my clients in the hiring and team-building process, as well as giving them direction with their leadership skills and team management ability.